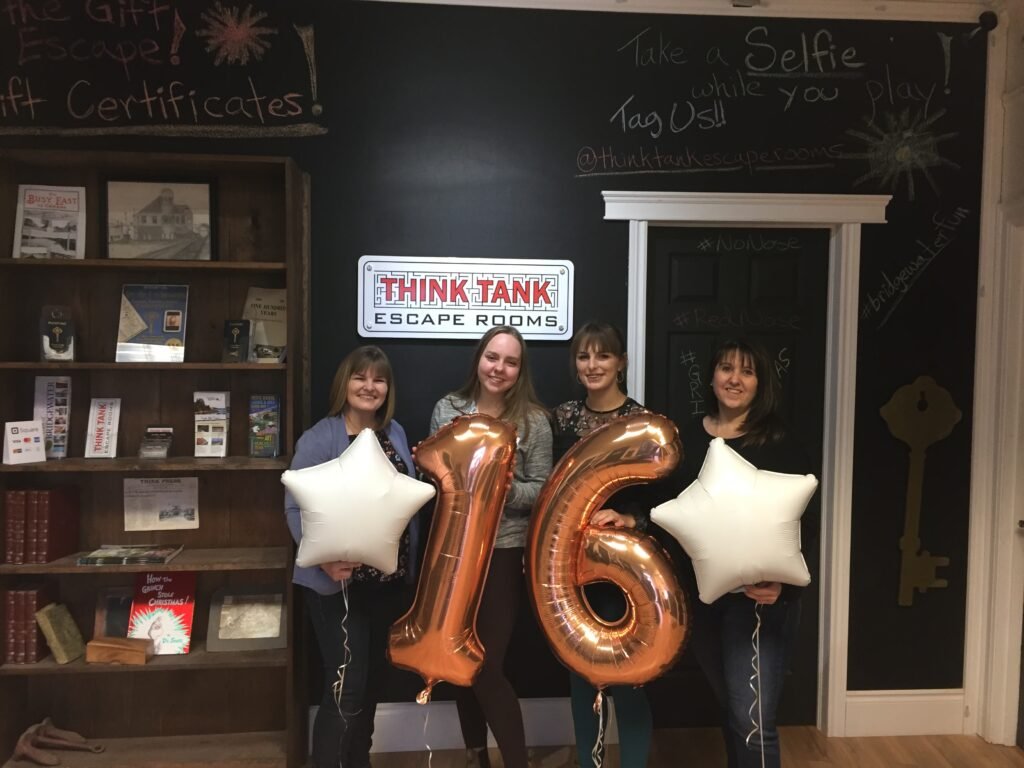 Celebrate your birthday at Think Tank Escape Rooms. Spend time together with your friends and family, while you work together to beat the clock and escape before time runs out!
    Or Surprise that friend on their birthday, by brining them to Think Tank Escape Rooms where you can have their friends waiting to play with them! We promise they've never experienced a birthday surprise like this before.
    We can operate multiple games simultaneously to accommodate groups larger than 8. Splitting the group into teams who can compete for the fastest escape time and valuable bragging rights!
for groups larger than 8, please call to book.